COMPANY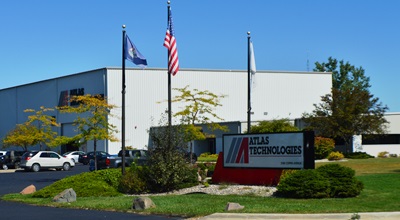 Optimizing the movement of manufacturing materials
Our business cards say we're mechanical engineers, controls engineers, estimators and project managers. In reality, we're automation experts! We will embrace your company's vision while understanding the motivation behind it!
Atlas transforms visions of profitable production requirements into a reality! Should your program be the front of the line through the end of the line or something in between, Atlas will work with you to improve your operations, profitability, and financial success, while solving the "what if" questions before they are ever asked. Atlas will customize a solution that specifically achieves your goals to include:
Providing you with the best automation equipment on the market.
Integrating with vendors of your choice.
Performing estimated cycle, changeover and reach studies.
Backing our equipment with 24-7-365 service support.
Engineering seamless communications between the processing equipment and the automation for maximum safety and performance.
You can trust Atlas with your automation needs. We have been providing manufacturing solutions to customers for 50 years.  We can proudly say  that "Atlas Technologies has over 1500 installations on 4 continents".
Atlas Technologies is known for supplying custom automation solutions to our customers. Our designs include standard, modular components that have been developed and continuously improved upon in our 50 years in the industry. Many of these designs have been utilized as stand-alone equipment or as a portion of equipment designs that are different than their original purpose.
Atlas' company highlights and accomplishments:
Automation Equipment & Manufacturing Systems Specialists
Serving manufacturing industry needs since 1965
Over $1 billion in installations worldwide
Innovative and Robust Engineering
Global Systems Integration Network
Worldwide Sales, Manufacturing, and Service capabilities